Wine tasting is popular among travelers, but why not combine it with a scenic bicycle tour? Europe is home to some of the world's most famous wine regions, and cycling through vineyards and charming towns is a great way to experience them. Here are some tips for planning a wine-focused bicycle trip in Europe:
Choose your wine region
Europe has dozens of wine regions, each with its own unique character and varietals. Some popular options include Tuscany in Italy, Bordeaux in France, and Rioja in Spain. Do your research and choose a region that appeals to your tastes and interests.
Plan your route
Once you've chosen your wine region, plan your cycling route accordingly. Most wine regions have established bike trails or quiet country roads perfect for cycling. Consider factors such as distance, terrain, and weather when planning your route.
Book accommodations
In wine regions, there are often many options for accommodations, such as vineyard hotels, charming guesthouses, or even glamping sites. Book your accommodations in advance to ensure availability during peak season.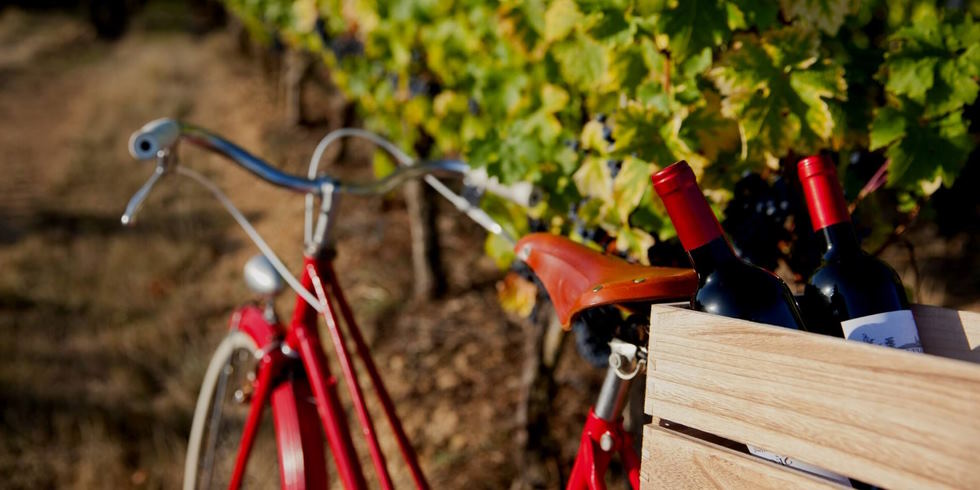 Research wine tours and tastings
Research wineries and wine tours in the region to understand which ones you'd like to visit. Many wineries offer tastings, cellar tours, and even cooking classes.
Pack accordingly
Remember to pack essentials such as sunscreen, a first-aid kit, a repair kit for your bicycle, and of course, appropriate wine glasses for tastings.
Take your time
Cycling through wine regions can be a leisurely activity, allowing you to take your time to fully experience the sights, smells, and tastes of the region. Take breaks to explore charming towns or relax in a vineyard with a glass of wine.
Consider a guided tour
If you're not comfortable planning your own itinerary, consider joining a guided cycling tour of the region. Guided tours can provide expert local knowledge, support, and a chance to meet other travelers with similar interests.
Stay safe
Cycling can be a safe and enjoyable activity if proper precautions are taken. Wear a helmet, follow local traffic laws, and be aware of your surroundings. Staying hydrated and nourished is also important, especially in hot weather.
Exploring Europe's wine regions by bicycle is a unique and memorable way to travel. Proper planning allows you to combine your love of wine and cycling for an unforgettable experience.