Traveling through Europe by bicycle can be a truly unique and rewarding experience. It allows you to take in your surroundings' sights, sounds and smells at a slower pace and explores off the beaten path. Here are some tips for planning a memorable bicycle adventure through Europe:
Plan your route ahead of time
Before you set out on your bicycle adventure, planning your route carefully is important. Consider the distance you want to cover each day, the terrain you'll encounter, and the availability of accommodations and food stops. Many European countries have well-established bicycle routes, such as the EuroVelo network, which can be a great starting point for planning your trip.
Invest in quality gear
Having the right gear can make all the difference in the comfort and safety of your bicycle adventure. Invest in a sturdy, reliable bicycle appropriate for the terrain you'll be encountering. You'll also want comfortable cycling clothes, a good helmet, and durable cycling shoes. Finally, pack a good bike lock and repair kit in case of any unexpected mechanical issues.
Be prepared for the weather
Weather conditions can vary widely across Europe, even within a single day. Pack clothing and gear that can handle both hot and cold temperatures and rain and wind. Check the weather forecast before setting out each day, and be prepared to adjust your plans accordingly.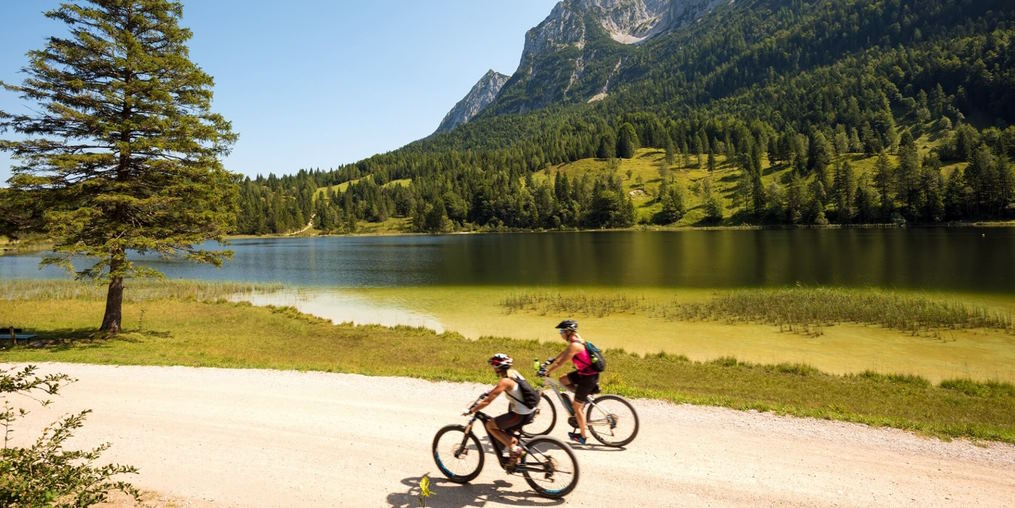 Take breaks to explore
One of the great advantages of traveling by bicycle is that it allows you to explore areas that might be harder to reach by car or on foot. Take advantage of this by frequently exploring interesting towns, historical sites, and natural attractions along your route. Make sure to also take plenty of breaks to rest and refuel, especially on longer or more challenging days.
Respect local customs and regulations
As with any type of travel, it's important to respect the local customs and regulations of the countries you visit. It includes following traffic laws, being courteous to other cyclists and pedestrians, and adhering to any rules or regulations related to camping or other outdoor activities.
Stay hydrated and well-fed
Biking for long hours can be tiring, so it's important to stay hydrated and well-fed throughout your journey. Bring plenty of water and snacks, and take breaks at cafes or restaurants to enjoy the local cuisine. It's a great way to try new foods and flavors while recharging your energy for the road.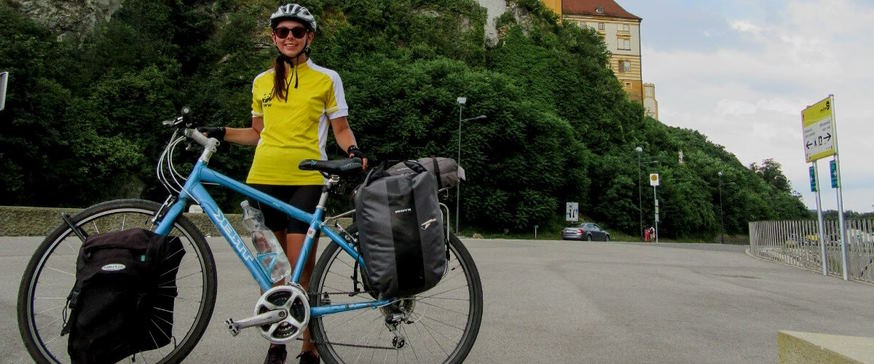 Pack light and smart
When traveling by bicycle, it's important to pack light and smart. Choose lightweight, compact gear and clothing that fit your panniers or backpack easily. Don't forget to bring a first aid kit, sunscreen, and insect repellent. It's also a good idea to bring a map, a compass, or a GPS device in case you get lost.
Consider joining a bicycle tour
If you're unsure where to start planning your bicycle adventure, consider joining a guided bicycle tour. Many reputable tour operators offer cycling tours in Europe, ranging from leisurely day trips to multi-day tours that cover hundreds of miles. Joining a tour can take the stress out of planning your own route and provide you with access to knowledgeable guides who can show you hidden gems you might not find on your own.