With its picturesque countryside, historic towns, and world-renowned vineyards, Tuscany is a perfect destination for a cycling holiday. Exploring the region by bicycle allows you to experience its charm and beauty up close while providing an opportunity for a great workout. In this article, we will explore some of the best routes to take and provide tips for cycling in Tuscany.
Routes:
The Chianti Loop is a circular cycling route that covers 60 kilometers and begins in Florence. It passes through the picturesque countryside of Chianti, which is renowned for its rolling hills and vineyards, making it a famous wine region. Along the way, you'll pass through charming medieval towns like Greve and Castellina and enjoy stunning countryside views.
Val d'Orcia – This 90-kilometer route takes you through one of Tuscany's most picturesque landscapes, the Val d'Orcia. Starting in Montepulciano, you'll cycle through the towns of Pienza and Montalcino, both famous for their wines, and enjoy breathtaking views of the valley and its hills.
The Lucca to Pisa route is an ideal choice for a relaxed cycling experience, covering a distance of 40 kilometers. The journey begins in Lucca, a delightful walled city, and takes you along the Serchio River to Pisa, renowned for its leaning tower. Along the way, you'll cycle through quaint Tuscan villages and enjoy stunning views of the picturesque countryside.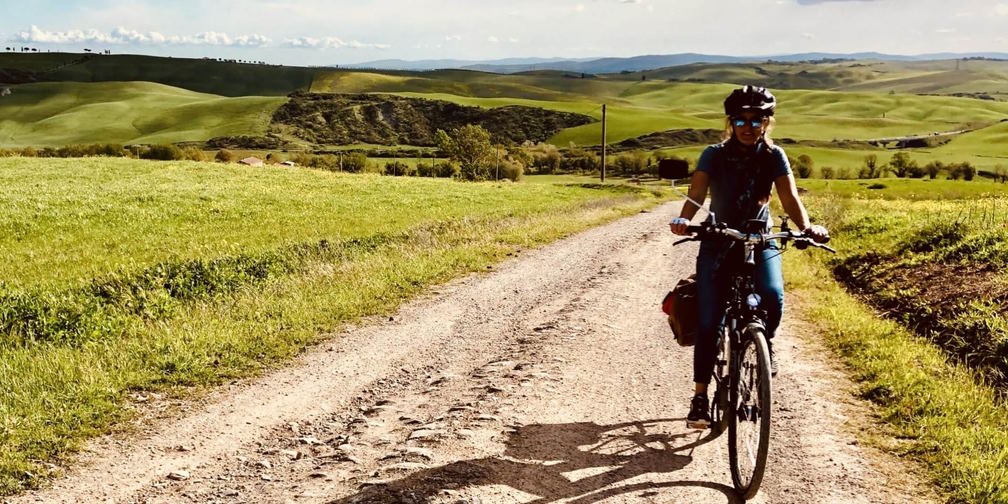 Tips:
Rent a quality bicycle – When cycling in Tuscany, having a reliable and comfortable bike is important. Many towns in Tuscany offer bike rentals but choose a shop that provides well-maintained bikes and offers helmets and other safety equipment.
Plan your route ahead of time – While Tuscany is known for its stunning scenery, its hills can be challenging for inexperienced cyclists. Before setting out on a ride, plan your route and make sure it matches your skill level.
Stay hydrated and fueled – Tuscany's hot and sunny climate can quickly lead to dehydration. Be sure to carry plenty of water and snacks to stay fueled and energized during your ride.
Take breaks and enjoy the scenery – Cycling in Tuscany is not just about the workout. It's also about experiencing the region's beauty and charm. Take breaks to explore the towns and vineyards and enjoy the stunning countryside views.
In conclusion, Tuscany offers an incredible cycling experience for those exploring the region's natural beauty, history, and wine culture. By following these tips and choosing the right route, you'll have an unforgettable journey on two wheels.